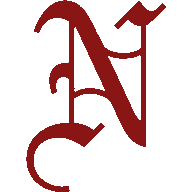 ational Taipei University (NTPU) was officially renamed and established in February 2000. The new main campus is located in San-Hsia, a suburban city near Taipei with bountiful beauties of traditional culture. In retrospect, the University has undergone several stages of development to conform to the nation's economic development and advancement. The establishment of Department of Accountancy can be traced back as early as 1949 in the era of Junior College of Administration. After several stages with different names in the following chronological orders, Taiwan Provincial College of Business and Laws, Taiwan Provincial Chung Hsing University, National Chung Hsing University, and today's National Taipei University, the Department of Accountancy has developed comprehensive degree programs tailored to the goals of different types of students.
The graduates of our department hold positions of leadership in a diverse array of careers, including both the public and private sectors. They include partners at international CPA firms, chief financial officers at major industrial firms, high-ranking governmental officials, management consultants, and presidents of their own companies. Our alumni have been our major pride. The alumni association has continuously provided generous financial support necessary to develop an outstanding accounting program. Students are also benefited in both the financing and employment opportunities.
Today the Department offers undergraduate and graduate courses in accounting, taxation, and other business-related areas. The Bachelor of Accountancy prepares students for professional employment in accounting and taxation. Our graduate programs are designed to meet the different needs of students: Master of Accountancy for new graduates; Executive Master of Accounting for experienced professionals who strive for greater professional stature and advancement; The Doctor of Philosophy program for students with an aim to pursuing careers in academia.